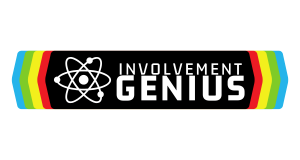 The office of Student Involvement has an ambassador program that utilizes students to aid in spreading involvement experiences to individuals and groups on The University of Alabama campus. They are called the Involvement Geniuses! Similar to the concept made famous by Apple, Inc., students operate an interactive support system to aid the Office of Student Involvement in promoting involvement opportunities to all students at UA.
Specific duties include, but are not limited to:
Assisting with the development and implementation of Student Involvement events and programs;
Meeting with prospective and current students to share various involvement opportunities available to them at UA;
Providing general office support like filing, paperwork/forms processing, answering involvement related calls and inquiries;
Assisting with the marketing and awareness of various programs and events;
Aiding as Student Involvement ambassadors at various events and functions;
Conducting trainings and workshops to aid in sharing information about involvement to student, staff, and faculty;
Collaborating with and establishing relationships between the Office of Student Involvement and other key stakeholders
Involvement Geniuses are now available for one-on-one consultations, interactive workshops or trainings, and short introductory presentations or tabling.
Request an Involvement Genius
Interested in being an Involvement Genius? Visit The SOURCE Job Openings for more information.